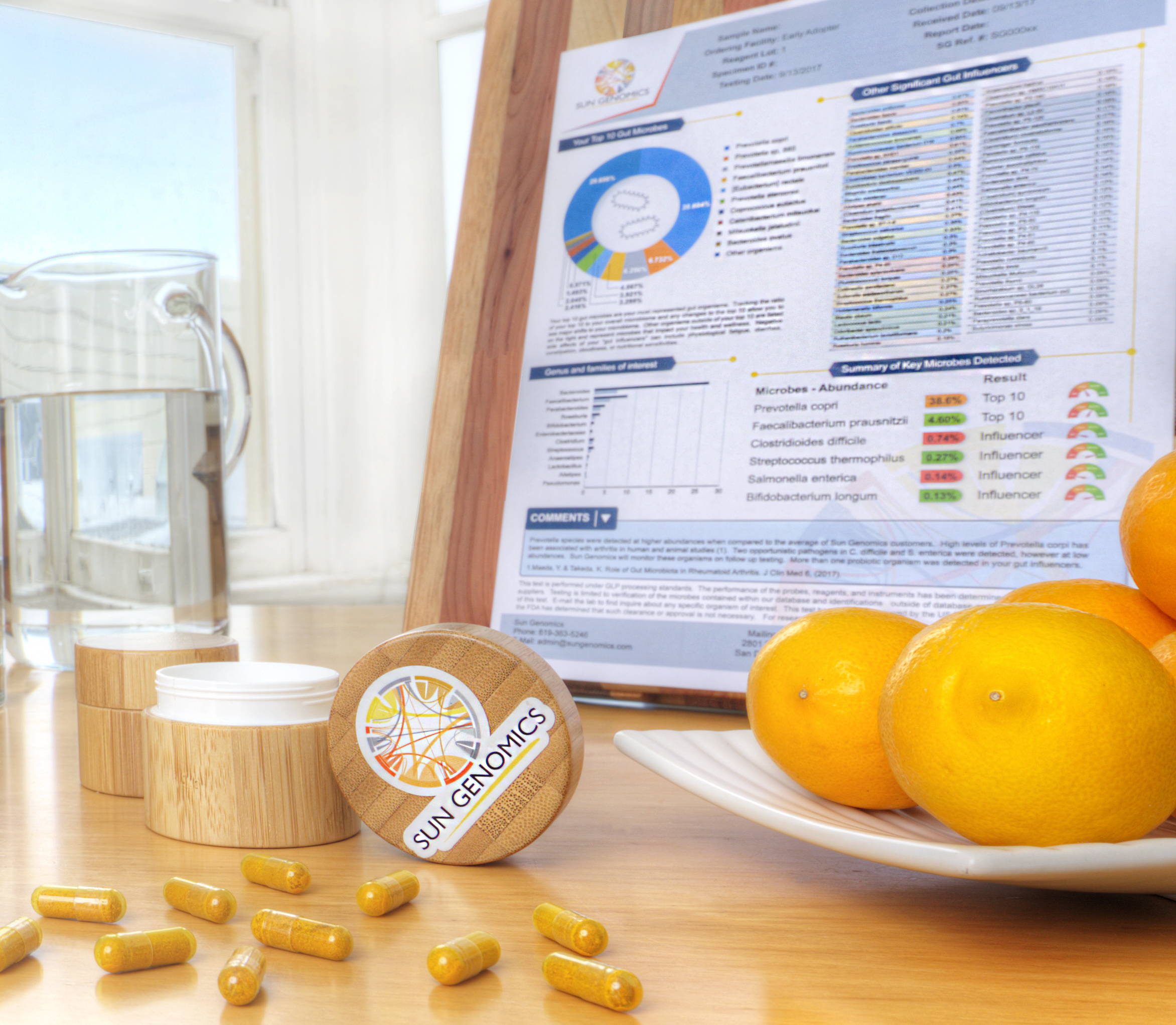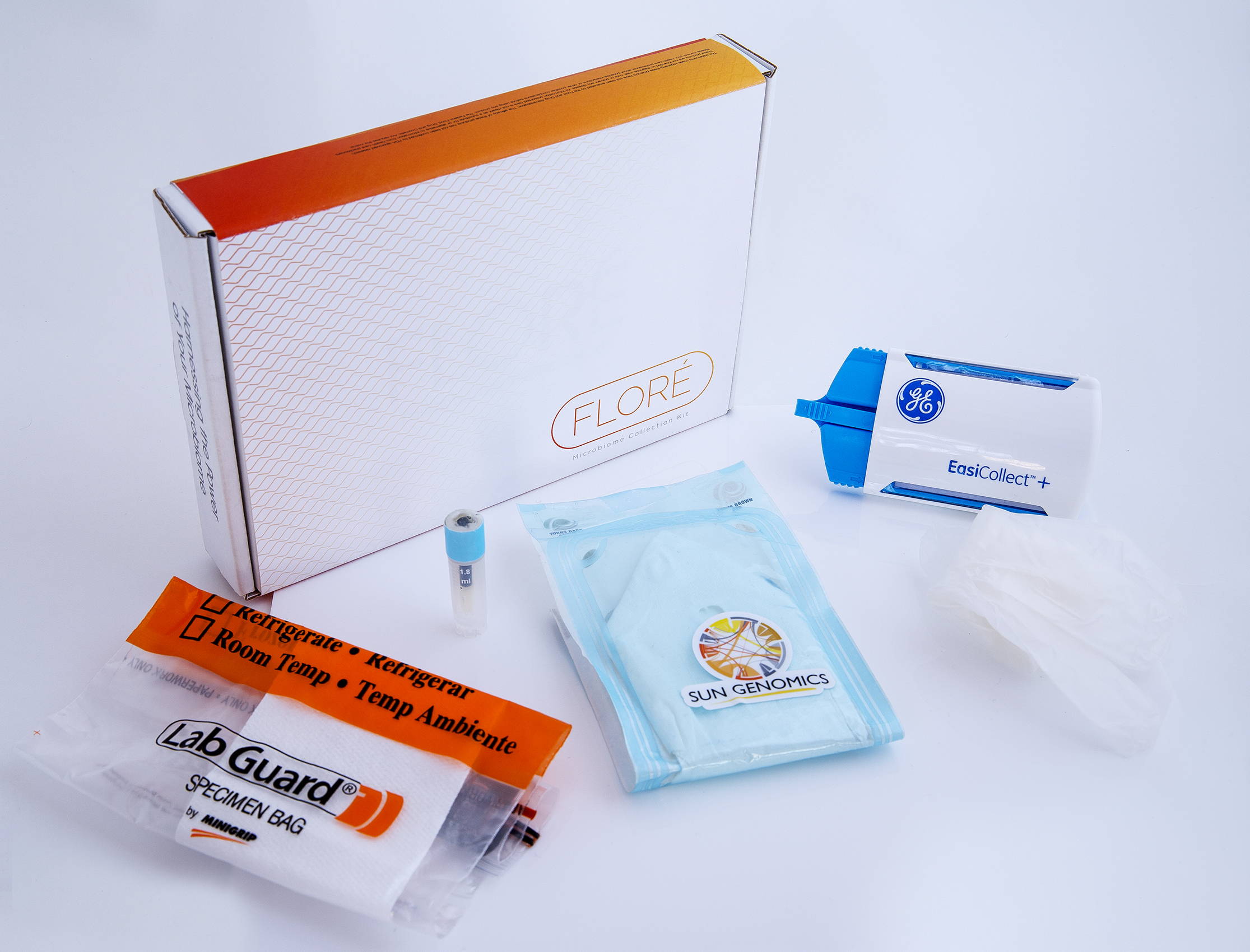 Monitoring your microbiome and protecting your gut health is absolutely essential for your overall wellness. Take control of your gut with a subscription to FLORÉ; a microbiome collection process that provides you with both the information you need to manage your microbiome and a 3 month supply of precision probiotics manufactured in our San Diego, California facility made specifically for your unique composition.
With your order, FLORÉ customers receive:
Microbiome Collection Kit including both a snapshot and long-term sampling process allowing for better analysis of your gut microbiome;
Next Generation Whole Genome DNA Sequencing of your gut microbiome allowing Sun Genomics' scientists to diver deeper into the composition of your gut, ultimately creating a better probiotic;
Microbiome Profile Analysis that identifies organisms in an easy to understand process using real-world explanations and actionable recommendations. This Analysis also include a Sun Genomics Microbiome Profile score using a patented system developed by our team to help you track your gut health over time.
Scientific consultation and weekly surveys allowing you to better understand your microbiome and how your diet and lifestyle is impacting your overall health and wellness.
3 month supply of natural, gluten-free, non-gmo, vegan personalized probiotics shipped directly to your door.
Automatic renewal of your 3 month supply of probiotics customized using the same micro-manufacturing techniques created in our San Diego, California facility.